With the progress of internationalization and borderless economic activities, the number of foreigners living in the prefecture is increasing year by year, becoming more multinational, and the length of stay in Japan tends to be longer.
For these reasons, it has become an issue to promote the creation of a society in which foreign residents and Japanese residents can respect each other's cultures, languages, customs, etc., and lead lively, safe, secure, and prosperous lives together.
This guidebook provides information that is necessary for living in this prefecture in as simple a language as possible.
*The booklet version has been renewed as a website version!
It is easy to view from a computer or smartphone, and it is easy to switch languages ​​while viewing pages, making it easy to use not only for foreign residents but also for those involved in supporting foreign residents.
Please use it by all means.
[Easy Japanese]
Living guidebook for foreign residents living in Kagawa "Kurashi burari"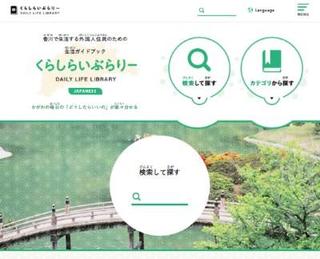 [English]
A Guide to Living in Kagawa for Foreign Residents "Daily Life Library"
[Simplified Chinese (Chinese)]
Living Guide for Foreign Residents in Kagawa Prefecture "Living Library"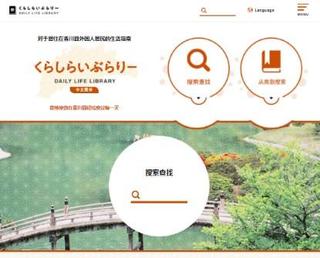 [Tiếng Việt (Vietnamese)]
Sách hướng dẫn dành cho người nước ngoài sống tại tỉnh Kagawa "Thư viện Sống (lifestyle)"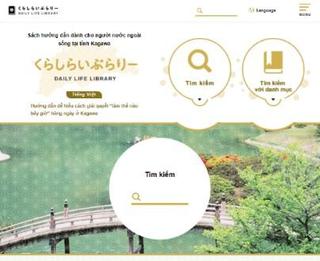 [Tagalog]
Isang Patnubay sa Pamumuhay sa Kagawa para sa mga Dayuhang Residente "Buhay na Aklatan ng Pamumuhay (living life)"