"Kagawa International Festa" is a place for exchange and contact between foreign residents and citizens of the prefecture, and the citizens of the prefecture can participate in international exchange and cooperation.
This event is held once a year with I-Pal Kagawa as an opportunity to deepen understanding of multicultural coexistence and cultivate an international sense.
It is also an opportunity for international exchange groups and related organizations in the prefecture to come together and strengthen mutual cooperation.


  
  Kagawa International Festa 2021
 This year's International Festa will be held as "Kagawa International Festa Month", continuing from last year, based on the infection status of the new coronavirus.10Month10Starting with the opening event on Sunday, exhibitions by international exchange groups and distribution on the Internet, etc.1Enjoy the month-long event!
 
 "Kagawa International Festa Month2021'
 Date: October 2021th (Sun) -November 10th (Tue), 10
 Venue: I-Pal Kagawa
 
 This year,"Because it's now, let's connect. It's more widespread, our" wa "!"With the catchphrase, we are planning the following events.
■🎥 Mark's event is at I-Pal KagawaYouTubeWe will deliver the video on the channel.
                         Click here for YouTube →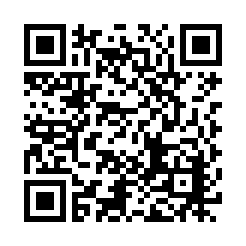 ◆Opening event [event date:10Month10Sun (Sun)]
10 : 10~12 : 30 Elementary school English recitation competition ViewerRecruitment! (First come, first served50First name)beforehandapplicationsystem
 Elementary school students recite and announce English sentences about themselves and their dreams for the future.As globalization progresses and the importance of English grows, we provide children with the opportunity to become familiar with and gain confidence in English.
 The state of the tournament is I-Pal Kagawa on the day3You can watch it live in the conference room on the floor.


13 : 30~16 : 00 Movie screening&talk show Call for Participation! (First come, first served50Name) Advance application system
 An animated movie set in Cambodia "FUNAN In addition to screening "Funan", Mr. Mizutsuki Ashikaga, a former Japan Overseas Cooperation Volunteer, introduced Cambodia.&Experience stories and in CambodiaNGOWe will hold a talk show by inviting Tomiko Kusukawa, a former Senior Volunteers member who is engaged in international cooperation activities, as a guest.On the day of the event, we will connect Mr. Ashikaga and Mr. Kusukawa, who live in Cambodia, with the venue online and deliver a fun talk live.

Screening work "FUNAN Funan "
 1975 years,4Month.An animated film about a mother, Chow, who has been separated from her son in Cambodia, where many residents were sent to rural areas for forced labor under the control of the armed organization Khmer Rouge.


◆ Other events
☆🎥 Activity introduction exhibition & video distribution by international exchange groups in the prefecture
[Exhibition period:10Month10Sun (Sun) ~10Month28Sun (Thursday)]  
[Delivery period:10Month10Sun (Sun) ~2022Years3Month31Sun (Thursday)]
We will hold an exhibition introducing activities by international exchange groups on a weekly basis.We will also deliver an introduction video of each group, so please have a look!

☆🎥 Online Craft & Sweets Class
   [Delivery period:10Month10Sun (Sun) ~2022Years3Month31Sun (Thursday)]
-Takamatsu City, St. Petersburg City Sister City Alliance60Anniversary business
 Craft Class "Let's Make Thanksgiving Turkey!" 
 American "Thanksgiving Day" (11The first of the month4(Thursday), an American instructor will deliver a video introducing turkey craft making.Please try to make a simple and fun craft!
・ Sweets class "Let's make American and Canadian sweets" 
 We will deliver a video that introduces how to make sweets, which are widely popular in the United States and Canada, by instructors from each country.Please try the easy and delicious sweets!
 America: Rice Krispies Bird (Rica Krispie Treats)
 Canada: Peanut butter cookies (Peanut Butter Cookies)

☆ "Kagawa Working Manabu Exhibition for Foreigners /KAGAWA INTERNATIONAL ART COMPETITION 2021Exhibition of works [Exhibition period:10Month30Sunday (Sat) -11Month9Sun (Tue)]
 We will exhibit art works by foreign residents.Why don't you get to know and touch the thoughts of foreign residents living in the same area through your work?
* Please see the leaflet for details. ⇒"Kagawa International Festa 2021" Flyer
                  "Movie Screening & Talk Show" Flyer
≪Request to all visitors≫
・ Please act based on "new lifestyle" such as wearing a mask, disinfecting fingers, and "cough etiquette".
・ Before participating, "contact confirmation app (COCOA) "Please install.
・ Kagawa International House at the time of participation(I-Pal Kagawa)Kagawa International House of "Kagawa Corona Notification System" posted at the doorway(I-Pal Kagawa)Please read the QR code of.
・ We will measure the temperature before entering the venue.Those who have symptoms such as fever cannot enter.
*For more informationherefor more information.

* Some of the events may be canceled depending on the infection status of the new coronavirus.In that case, this homepage or I-Pal KagawaFacebookWe will inform you by such.

[Past event report]
 Reiwa2Annual "Kagawa International Festa"2020The state ofhere.